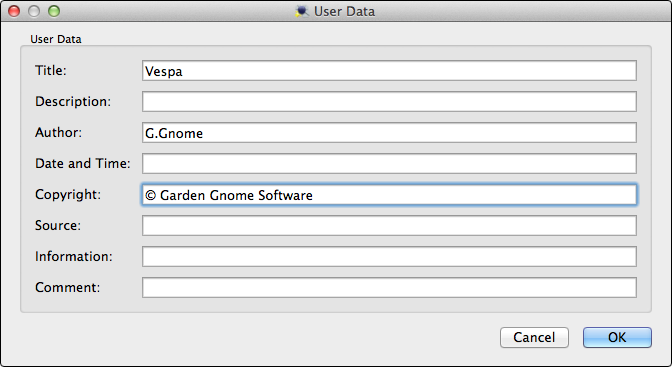 If you want metadata available in your movie, you can add it here. The fields are rather self-explanatory:
Title
Description
Author
Date and Time
Copyright
Source
Information
Comment
A list of HTML formatting tags that can be used can be found here.
Studio V3.0 TIP: You can also use these data fields as part of the Image Sequence Pattern of the Capture Input.
See also