Lens Flares
A lens flare is the result of light scattering within the camera's lens. The flare can present itself as haze or as a pattern of artifacts. Here, you can add this artifact to add greater depth and dimension to the image.
ID – The ID of the Lens Flare which can be used in the Skin Editor.
Type – Choose the type of flare:
No Lens Flare
Simple Lens Flare
Colorful Lens Flare
Bright Sun
Warm Sun
Cool Sun
Golden Spotlight
Blue Spotlight
Red Spotlight
For the Generic Lens Flares, a color picker will appear. You can then adjust the flare's tint.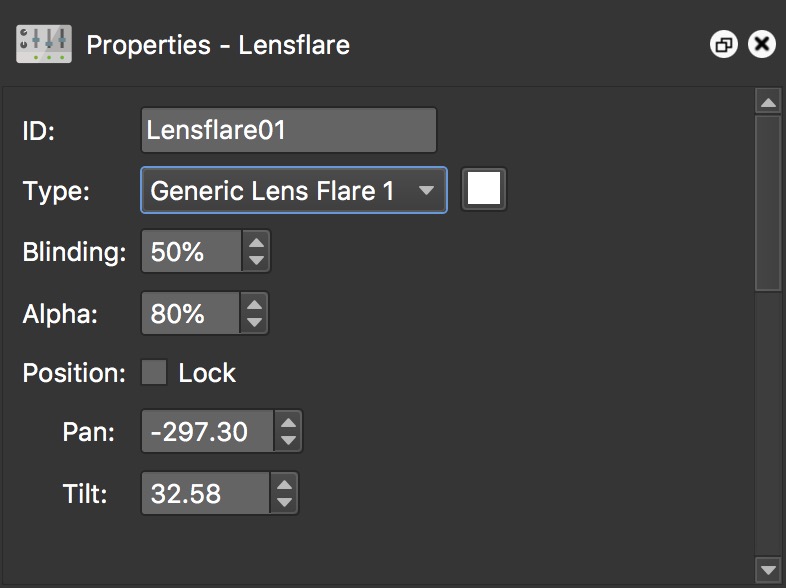 Generic Lens Flare 1
Generic Lens Flare 2
Generic Lens Flare 3
Blinding – How bright the panorama becomes when the viewer is looking towards the light source.
Alpha – Adjusts the flare's opacity.
Position – Select Lock to lock the lens flare's position in place.
Pan – Adjusts the flare's location horizontally.
Tilt – Adjusts the flare's location vertically.
To move the Lens Flare manually, just drag it in the Viewer.
---
See also