Toolbar
Use the Toolbar at the top of the window to view or hide panels.

Click the buttons in the Toolbar to view/hide the following:
Input
Click the input button to add panoramas via a dialog. You can also drag panoramas onto the Viewer to add them to the project.
Edit
View
Tools
Context Menu
A context menu is also available, giving you another way to add the panels or to hide the toolbar. Right-click in the Toolbar or any panel header to bring up the menu.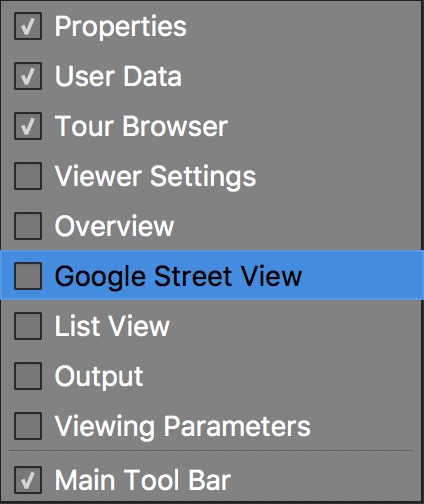 ---
See also